What is Resilience?
Organisations that value and nurture a culture of health, by deliberately focusing on the wellbeing and safety of their workers, have outperformed the stock market by 300% from 2000-2014.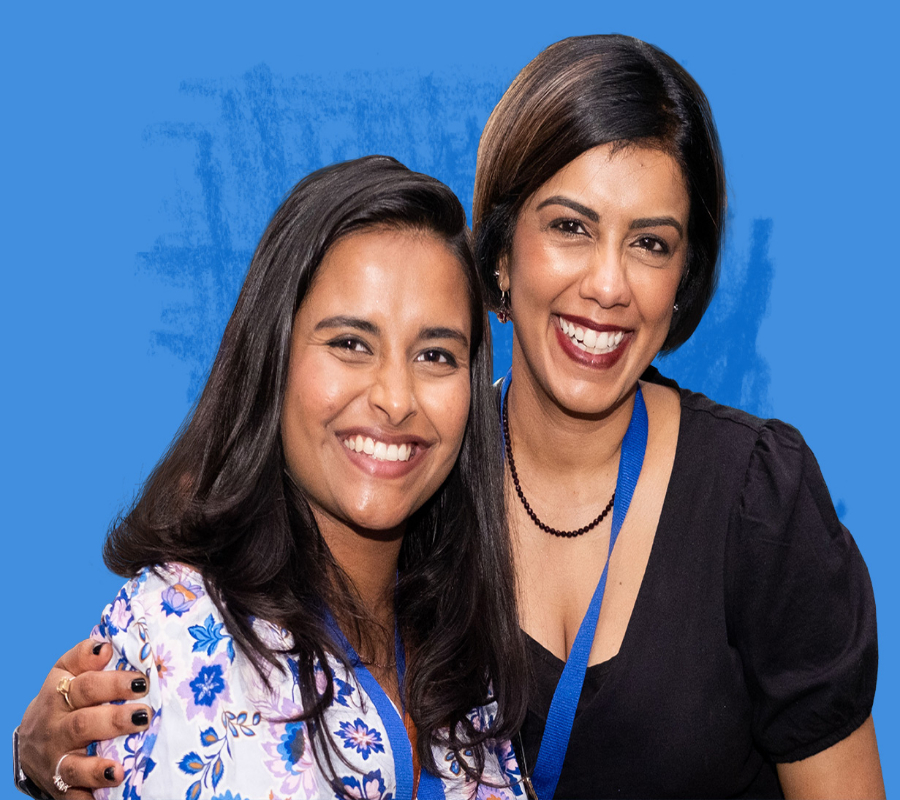 Asynchronous Learning - learn at your own pace - you can start at any time you choose. Apply now →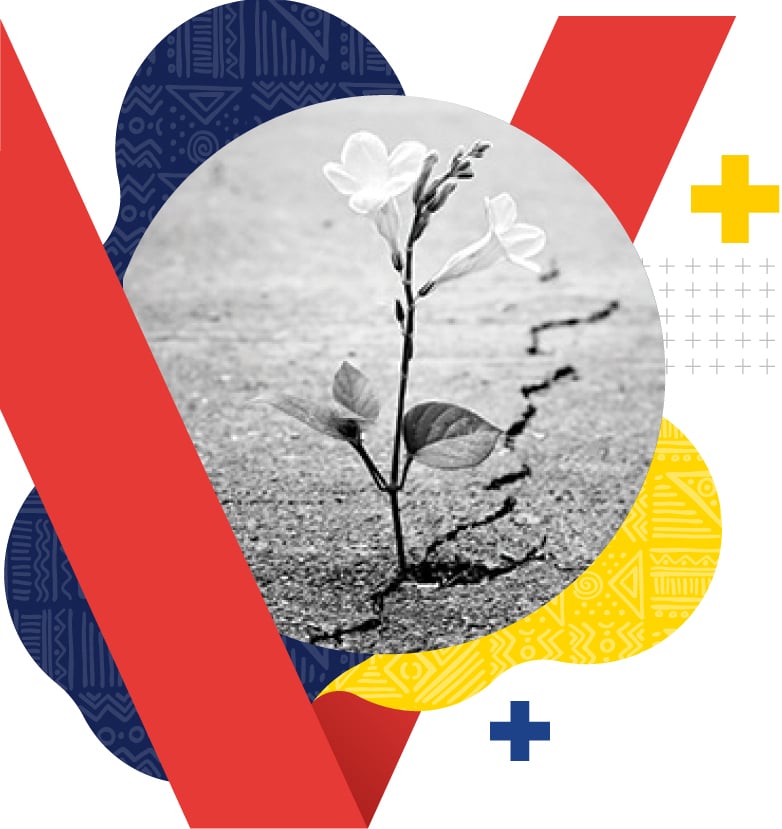 Bouncing forward?
Resilience is THE meta-skill for the 21st Century. Resilient people are more productive, adaptable and engaged.

At its core, resilience is the capacity to thrive and not simply survive in the most challenging environments.

Resilience requires a multi-dimensional approach that embraces our individuality.
Virtual learning
Format
Self-paced online, requiring
approximately 19 hours in total
Price
R2,875 (inclusive of VAT)
Accreditation
19 general CEU points
with HPCSA in Level 1
Certification
Certificate of completion
The only international quadruple-accredited business school in Africa
Learn more about resilience
Course structure & content
Resilience is built upon Dr Mark Orpen Lyall's proven Ph.D. research.

Build resilience
We have designed this course for anyone wanting to build enduring resilience. It's not about bouncing back, it's about bouncing forward.


Focus
Our focus is on prevention and behaviour change that supports sustained reduction in burnout and stress, and promotes improved engagement, performance, and adaptability.


Practical Tools
Join us for practical tools and practices that can be integrated into your daily routine, to build the habit of resilience.

Course Structure
Six-module course delivered online.
Each module is made accessible as the prior module is completed.
Knowledge checks at the end of each module to track your progress.
Certification
Official course completion certificate issued by Henley Business School Africa when you successfully complete all 6 modules.



Course Materials
Combination of screen notes, downloadable templates and videos. The videos feature the course convenor Dr. Mark Orpen-Lyall explaining the key concepts in deep detail.


MODULE 1 - Synergistix resilience
This first module introduces our expert course convenor and outlines the Synergistix resilience model; the research-based principles that underpin the entire course
MODULE 2 - Physical fitness
The second module explores how to create sustainable vitality by cultivating the energy triad of rest and relaxation, exercise and nutrition micro-behaviours.
MODULE 3 - Socio-emotional fitness
Module 3 focuses on the deep connections built through prosocial behaviours, underpinned by taking responsibility for one's own baggage, so that toxic behaviours are neutralised, breaking destructive relationships.
MODULE 4 - Spiritual fitness
Module 4 explores the interplay between how you gain and maintain perspective and those micro-behaviours that support this through clarifying your sense of purpose, your appreciation of others and by making a positive contribution. In this course, spirituality has a secular perspective, but we acknowledge the power that religion can play in resilience.
MODULE 5 - Mental fitness
Module 5 is the value of re-awakening our curiosity and awe, thereby ensuring that we stay relevant. It focuses on the dynamic interplay between collecting dots (stimuli), connecting dots (reflection) and the power of empowering thought that allows us to rise above our challenges.
MODULE 6 - Call to action
The final module brings everything together as a "fifth dimension"; the web of interconnections and interdependencies that tie together the four quadrants of the Synergistix model and provide its distinctive value – the sum is much greater than the parts. This leads into a self-directed Action Plan for the 22 weeks following the completion of the formal part of the course, with weekly supporting mailers sent to each participant. Taking advantage of the Action Plan is optional and not a condition of receiving the course completion certificate.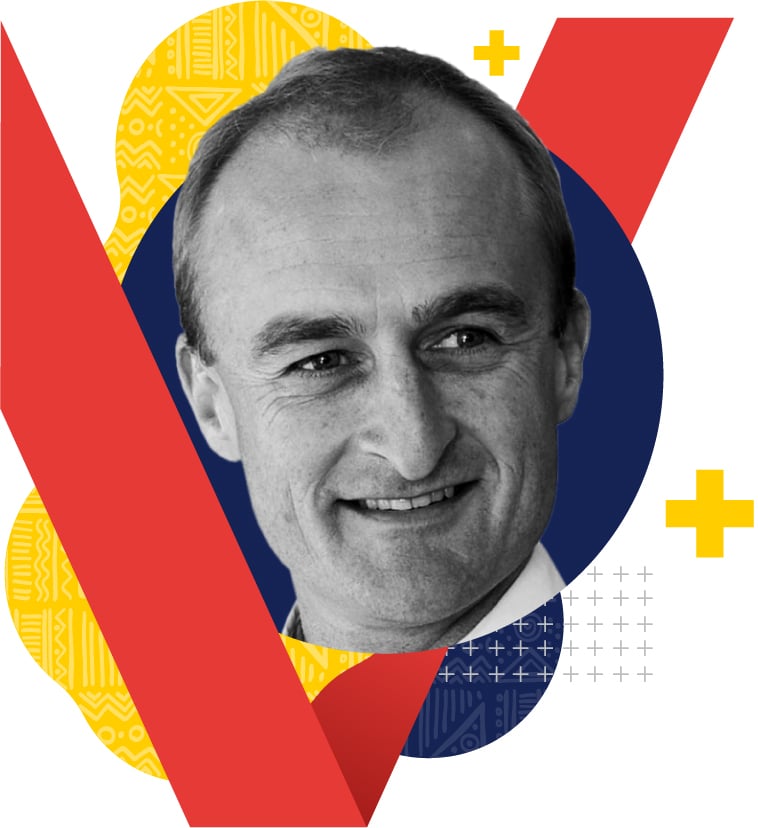 Dr Mark Orpen-Lyall is an organisational psychologist registered with the health professions council of South Africa.
Mark has a master's degree for a dissertation about the coping strategies of managers, and a Ph.D. in Organisational Psychology, for which he developed the Synergistix resilience approach upon which this course is based. He is also a qualified personal trainer and lifestyle counsellor. Mark's corporate career has included roles at Allan Gray (asset manager), Harrods London (retailer), Unilever(FMCG) and at Old Mutual (financial services).

He has designed and run resilience interventions since 1999 in a variety of settings, including for surgeons, actuaries, IT project teams, graduate programmes, general staff, junior and senior management leadership programmes. He has offered these interventions internationally in Australia, Bermuda, Canada, Ghana, Kenya, Namibia, South Africa, and the United Kingdom.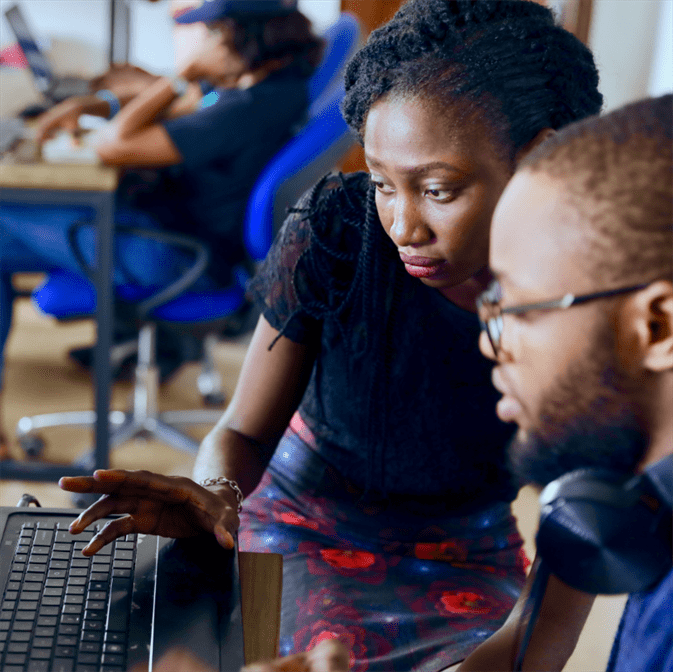 EXECUTIVE DEVELOPMENT
How to enrol?
To enrol for one of Henley's Virtual learning courses you first need to have a HenleyOnline Account. Follow the instructions below to create an account and to enrol for a virtual learning course.
Enrol Now