ADVANCED DIPLOMA IN MANAGEMENT PRACTICE (ADMP) NQF LEVEL 7
Practice makes purpose
This purpose-built qualification will inspire your rise to the next level by giving you an injection of business 'savvy' and the opportunity to refine your strategic management practice.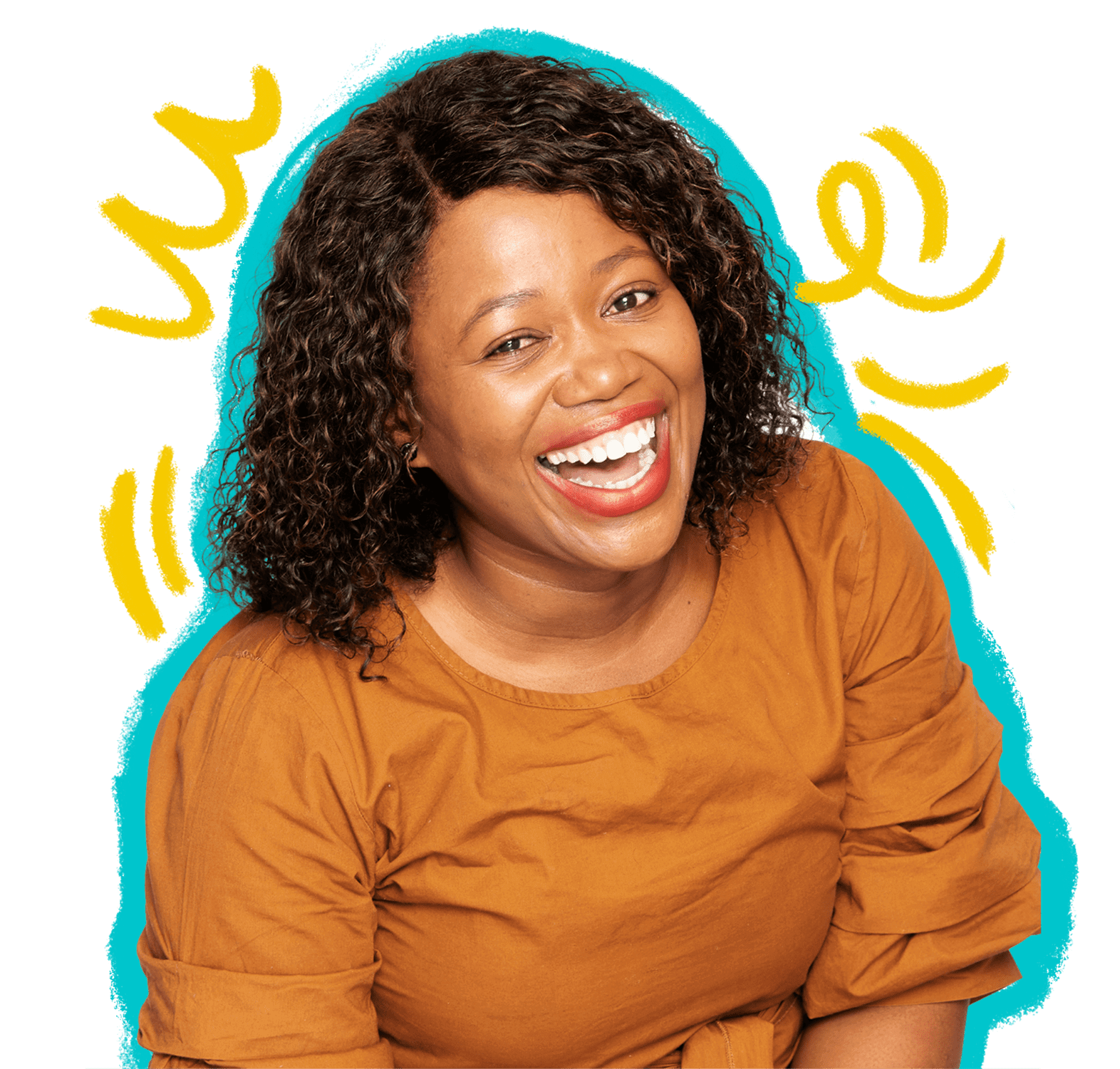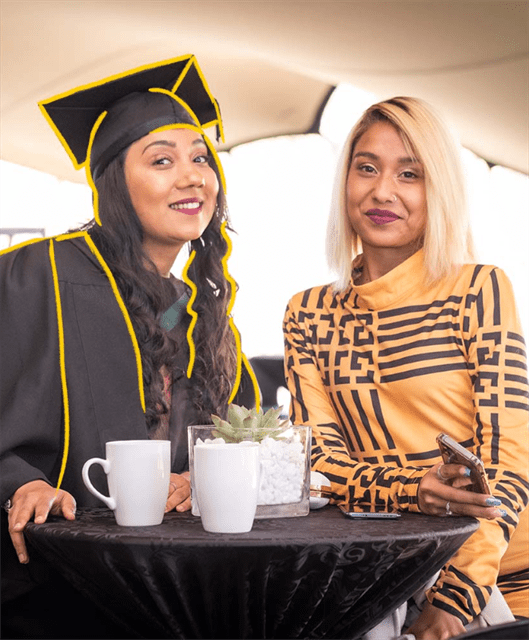 Prepare for rapid career progress
Whether you work in a small or large organisation, the Henley ADMP is designed for people who know in their bones that they have more to give and further to rise. Bolster your business acumen and personal mastery of strategic management practice as you expand your thinking with key concepts such as customer value, the future world of work, design thinking, and sustaining excellence. For 30 years Henley African has been developing African business leaders with impact. Join us and gain a new purpose and confidence in your life and work.
Benefits of this programme
This 12-month accredited programme will enhance your strategic impact within your organisation. Through group work, networking, and practical application you will start to embody a new way of managing, and build your confidence in the process. Here are some of the things our graduates tell us they loved about the ADMP:
You'll level-up every aspect of your career with a respected, accredited management qualification.
You'll learn to create stronger teams by improving the way your people work together to accomplish shared goals.
You'll develop a sure-fire way to get the best from your people by empowering them to perform in their roles.
You'll develop a deeper understanding of your style of leadership and the decision-making process.
You'll gain valuable self-assessment skills and the composure to consistently perform at your peak.
Redefine your management approach
The ADMP is an NQF Level 7 accredited qualification that consists of five learning blocks delivered over 12 months. Our learning approach is embedded in a systems thinking framework that empowers you to expand your understanding of the business world, your role in it, and its contribution to society.
All assessment is project-based and directly related to your precise role within the organisation. In this way, your work environment effectively becomes a learning laboratory where you grow with your peers as you apply theory in practices that are relevant to your own career context.
ADMP modules

Thinking Processes
and Practices
Systems modelling

Making sense within an ecosystem

Design thinking

Computational thinking

Creating Present Value
Finance and operations

Customer value

Making sense of within an ecosystem continued

Personal mastery: Personal leadership value chains

Creating Future Value
Customer centricity

The future world of work

Performance in the new world of work

Personal mastery: Managing energy and sustained performance in evolving times

Managing Legitimacy
in Social Contexts
Sustainability and shared value immersions

Action learning simulation

Personal mastery: Interpersonal mastery

Action Learning Activity
Integrating the programme

Personal Mastery: Discovering your inner hero and action learning presentation
This is a programme for new managers, team leaders or supervisors entering the management arena for the first time.
To join this Advanced Diploma in Management Practice programme you will need:
A level 6 Advanced Certificate qualification (or equivalent National Diploma)

Evidence of competence in English proficiency (if your school and/or tertiary study was not in English)

Three years' minimum management experience.

Some examples of roles that involve management include:

HR officers managing company policies
Finance controllers managing company budgeting processes
Brand officers managing aspects of brand plans
PR officers managing the execution of PR plans and media relations
Project management in any function

If you have a minimum of five years working experience at a senior or strategic level and are without the required qualification, we would consider an application on the grounds of Recognition of Prior Learning (RPL).

All applicants must submit:
A completed application form

Two references

Current CV

Certified copies of Identity Document and Matric certificate
Please see the entry requirements and application form notes before submitting your application.
By registering, I agree to Henley's Privacy Policy and Terms and Conditions of Registration.
ADMP course fee - 2023: R83,500
At Henley, we are committed to providing our students with flexible financing options for their studies. Whether you're an individual in need of finance or an organisation motivating for an increase in budget, we're here to help.
Please click here for information and advice.
Should you require any further information about our undergraduate programmes, email us at  UG.admissions@henleysa.ac.za.
JHB
| | | | | | |
| --- | --- | --- | --- | --- | --- |
| Delivery | Block 1 | Block 2 | Block 3 | Block 4 | Block 5 |
| Virtual | 26 Feb - 01 Mar 2024 | 27 - 31 May 2024 | 12 - 16 Aug 2024 | 21 - 25 Oct 2024 | 20 - 21 Jan 2025 |
| Face-to-face | 20 - 24 May 2024 | 26 - 30 Aug 2024 | 04 - 08 Nov 2024 | 10 - 14 Feb 2025 | 05 - 06 May 2025 |
| Virtual | 08 - 12 Jul 2024 | 28 Oct - 01 Nov 2024 | 17 - 21 Feb 2025 | 26 - 30 May 2025 | 04 - 05 Aug 2025 |
| Virtual | 14 - 18 Oct 2024 | 20 - 24 Jan 2025 | 07 - 11 Apr 2025 | 23 - 27 Jun 2025 | 15 - 16 Sep 2025 |
Why choose Henley?



Henley Business School is a leading global business school with campuses in Africa, Europe, Asia, and the UK. It is the first internationally quadruple-accredited business school in Africa and holds a level 1 B-BBEE status. Our caring, challenging, whole-person learning approach combines up-to-date knowledge, research and commercial experience with high-contact and high-engagement. You'll graduate with a new purpose and confidence in life and become part of a powerful global network of Henley alumni who are making an impact across the world. Your qualification is, quite simply, your entry ticket to a new world of possibilities and growth.
Henley's learning style is:
- Rich
- Relevant
- Results-orientated
- Interactive

- Practical




- Dynamic




- Effective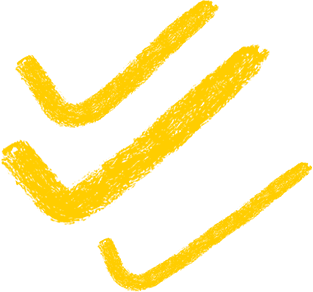 Join the next Undergraduate
Info Session
Join us for the upcoming Advanced Diploma in Management Practice Info Session and get a taste of the Henley learning experience. You'll get to see for yourself how Henley can give you a competitive advantage in your career.
Next session:

Date: 23 November 2023

Time: 19:00 - 20:00


Location: Online via zoom
Empower Yourself with the Henley ADMP Experience
Your progress is a personal journey, and we are here to help you accomplish everything that you and your company possibly can. We take pride in graduating outstanding executives – normal people with exceptional skills and extraordinary commitment – who get results at an international level. What is your motivation for pursuing an ADMP? We'd love to nurture your vision for Africa and beyond.

Once you've downloaded the brochure, you will receive registration details for three engaging events (at no cost) that are designed: to help you make a decision as to whether Henley is the right environment for you; and to help you ace your application, with tips for success.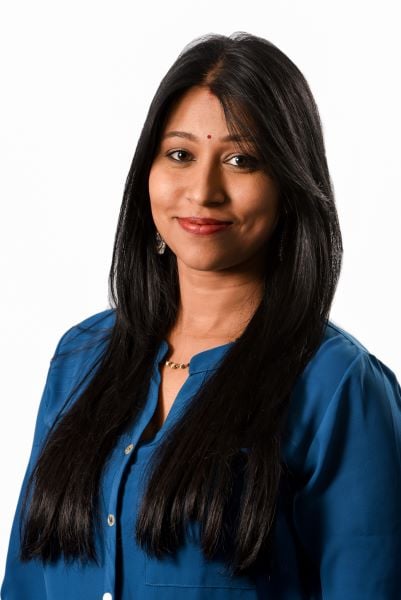 Meet Pranisha Behary, your dedicated guide to anything related to the Henley ADMP
Cell: +27 83 273 3565
Tel: +27 11 808 0860
E-mail: pranishab@henleysa.ac.za
Testimonials

"The culture is very encouraging and embraces lifelong learning which is very motivating for successful learning."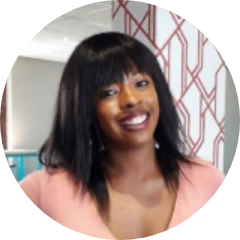 "Henley has become my way of living, it is my spiritual journey to the world of greatness."